Das letzte Mal waren wir 2007 in Australien und die Vorfreude auf die jetzige Reise war groß. Wir wollten sechs Wochen bleiben und die Ostküste Australiens erkunden, jedoch machten uns durch die Corona Pandemie ausgelösten Reisebeschränkungen einen Strich durch die Rechnung. Als wir Ende Februar 2020 wegflogen war noch alles in Ordnung. Dann ging es schnell und nach dreieinhalb Wochen waren wir wieder zurück. Wir konnten "nur" Sydney, Pacific Palms und Brisbane besuchen. Trotzdem blieben die überwältigenden Eindrücke. Der Vogelgesang in der Früh und am Abend, die leeren Traumstrände und die "No Worries" Mentalität der Aussies hatten sich eingeprägt.
Visum – eVisitor (Subclass 651)
Für Touristen mit einem EU-Pass (inkl. Schweiz) ist das Visum gratis. Es ist zwölf Monate gültig und man darf in diesem Zeitraum so oft man will nach Australien anreisen. Der Aufenthalt beträgt jeweils maximal drei Monate. Beantragt wird es online über das Department of Home Affairs. Um jedoch das Online Service nutzen zu können, ist eine Registrierung unter ImmiAccount notwendig.
Anreise
Anders als vor vierzehn Jahren haben wir einen Flug ohne Stopover genommen. Diese Entscheidung hat das Virus für uns getroffen. Da sich COVID19 im asiatischen Raum auszubreiten schien, wählten wir die schnellste und direkteste Route. Dabei fiel die Wahl auf Qatar, sie hatte eine großzügige Freigepäcksbestimmung (30kg in der Economy Class) und trotz kurzfristiger Buchung, drei Wochen vor Abflug war der Preis pro Person für ca. 1.250 EUR (Economy Wien – Sydney – Wien) angemessen.
Zur Auswahl standen noch Emirates und Etihad, jedoch passte entweder der Preis, die Freigepäcksbestimmung und/oder die Aufenthaltsdauer am Zwischenstopp Flughafen nicht.
Der Flug nach Doha erfolgte zu unserer Freude mit einem halbleeren A350-900, fast jeder hatte eine 3er Reihe für sich alleine. Darüber hinaus waren unter den Sitzen keine Geräteboxen für das Inflight Entertainment platziert, was logischerweise der Beinfreiheit zugutekam. Ein bisschen Business Class Feeling kam auf.
Wir erhofften uns für den Weiterflug nach Sydney mit dem Doppeldecker A380 ein ähnliches Erlebnis. Noch nie waren wir mit diesem Typ geflogen und die durchwegs guten Kritiken in diversen Berichten stimmten uns positiv. Aber der Flieger war voll. Auf dieser Route sind die Maschinen generell gut ausgelastet, wurde uns später gesagt. Mit über 400 Menschen im Unterdeck zu verreisen macht nicht viel Spaß, es war eng und es gab die verhassten Geräteboxen für das Inflight Entertainment unter den Sitzen – Holzklasse also.
Unser Tipp:
Falls der A380 nach der Krise wieder fliegen sollte, dann würden wir empfehlen Sitze im Oberdeck zu buchen. Dort befinden sich nur wenige Economy Sitze (ca. 50), es ist wesentlich entspannter und man muss nicht ewig auf eine freie Toilette warten. Ergattert man noch einen Platz am Notausgang, dann lässt sich der 15 stündige Flug deutlich besser aushalten.
Pass- und Zollkontrolle
Wir nutzten die automatisierte Passkontrolle SmartGate auf dem Flughafen, dies erspart jede Menge Zeit. Im Bereich der Passkontrollen sind Self-Service Automaten verteilt, wo wir den Pass auflegten, ein paar Fragen beantworteten und dann einen Ausdruck erhielten. Mit diesem gingen wir zum SmartGate zur Gesichtskontrolle. Das Gesicht hat gepasst und der Weg war frei zum Gepäckschalter.
Die letzte und schwerste Hürde auf dem Weg ins Urlaubsparadies ist die Zollkontrolle. Die No Go`s waren uns schon bekannt. Äpfel und rohes Fleisch hatten wir nicht eingepackt. Die Schuhe wurden vom Dreck und Kot befreit. Trotzdem waren wir beim Ausfüllen der Incoming Passenger Card , welche kurz vor der Landung ausgeteilt wurde, unsicher was wir deklarieren sollten. Medikamente und pflanzliche Produkte standen auf der Liste. Eine Reiseapotheke hatten wir im Gepäck, die womöglich auch pflanzliche Produkte beinhaltete. Die ständigen Werbefilme der australischen Zollbehörde im Flugzeug überzeugten uns diese lieber zu deklarieren. Es hieß, wenn man unsicher ist, dann lieber deklarieren. Letztendlich hatte sich die Zollbeamtin nicht besonders für uns interessiert, wir wurden durchgewunken.
Auto mieten
Vor vierzehn Jahren haben wir über Explorer Fernreisen ein Auto (Mittelklasse) für ca. 32 EUR/Tag (Vollkaskoschutz ohne Selbstbeteiligung) gebucht. Wie wir auf der Homepage sehen konnten hatten sich die Preise auch im Jahr 2020 nicht geändert. Dieses Jahr aber wollten wir günstiger zu einem Wagen kommen und buchten über billiger-mietwagen.de bei East Coast um nur 22 EUR/Tag inkl. Vollkaskoschutz ohne Selbstbeteiligung (durch Erstattung). Die hohe Selbstbeteiligung mit ca. 2.700 EUR pro Schadensfall und die unklaren Regelungen bezüglich der Erstattung, veranlassten uns nach langer Überlegung vor Ort die Selbstbeteiligung lieber auf ein erträgliches Maß zu reduzieren. In Summe kostete uns das Vehikel dann wieder 32 EUR/Tag.
Es sollte auch erwähnt werden, dass ein internationaler Führerschein mitgeführt werden muss. Die Autovermietung verlangte zwar keinen, aber im Falle einer Verkehrskontrolle muss er der Polizei vorgewiesen werden.
Prepaid Sim Card
Damit wir günstig surfen und telefonieren konnten, haben wir in Australien eine prepaid sim card um ca. 20 EUR gekauft. Wir entschieden uns für Optus, da dieser Anbieter die günstigsten Angebote hatte. Kauf und Aktivierung erfolgte schnell und unkompliziert in einem der zahlreichen Optus Shops.
Günstigste Zahlungsmethode
Die günstigste Art für uns in Down Under zu bezahlen war mit einer Debitkarte (Maestro) am Bankomaten Bargeld abheben und Cash zahlen. Abgehoben haben wir immer nur bei Automaten der ANZ Bank – dieses Finanzinstitut verlangt im Gegensatz zu anderen Banken keine Abhebungsgebühr! Das heißt nur die Kartengebühren für Geldabhebung unserer Hausbank wurden verrechnet, das waren 1,82 EUR pro Transaktion + 0,75% des Behebungsbetrags. Damit man an der Transaktionsgebühr spart empfiehlt es sich somit einmalig einen höheren Betrag anstatt öfters kleiner Beträge abzuheben – also lieber einmal 600 AUD als sechsmal 100 AUD.
Bei der Abhebung mussten wir noch beachten, dass wir nicht den Umrechnungskurs des Automaten auswählten, denn der Geldautomat bot uns am Ende des Prozesses an, statt in der Lokalwährung, direkt in Euro unser Konto zu belasten. In diesem Fall wäre der Wechselkurs schlechter als bei unserer Hausbank.
Das Bezahlen mit einer Kreditkarte war nicht vorteilhaft, denn deren Kurs war schlechter als bei der Debitkarte und darüber hinaus wurden Manipulationsgebühren für Fremdwährung (1,65%) verlangt.
---
Unsere Route
Diesmal haben wir leider nur drei Orte gesehen. Sydney, Pacific Palms und Brisbane
---
Sydney
Bei unserer letzten Australien Reise besuchten wir Brisbane, Sydney, Melbourne, Adelaide und Perth. Sydney hat uns jedoch am meisten beeindruckt. Es ist die Lage mit den unzähligen Buchten, die beruhigende Atmosphäre im Botanischen Garten mit ihren kreischenden Kakadus und die Kliffküsten im Osten der Stadt, die uns nicht mehr losgelassen haben. Zu kurz war der einwöchige Aufenthalt damals. Diesmal blieben wir etwas länger, aber auch das reichte nicht!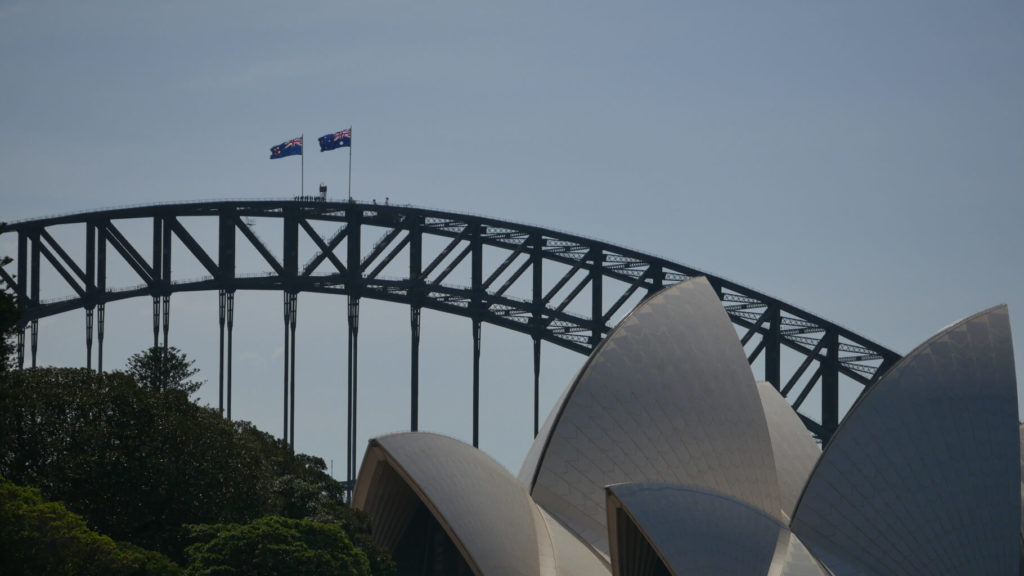 Flughafen Transfer
Nach dem langen Flug wollten wir mit unseren zahlreichen Gepäckstücken schnell und unkompliziert zu unserer Unterkunft in Bondi gelangen. Deshalb haben wir nicht die öffentlichen Verkehrsmittel genommen, sondern ein Taxi. Der Preis betrug ca. 80 AUD.
Öffentliche Verkehrsmittel – Opal Card
Um die öffentlichen Verkehrsmittel (Fähre, Bus und Zug) benützen zu dürfen ist der Erwerb einer Karte, genannt Opal Card, notwendig. Wir haben uns schon vor der Reise informiert und stießen auf zahlreiche deutschsprachigen Websites, auf denen die Karte schon vor der Abreise bestellt werden kann, natürlich viel teurer als vor Ort. Wir haben diese Möglichkeit nicht in Anspruch genommen, denn in Sydney kann die Opal Card fast überall gekauft werden: in Supermärkten, Kiosks, Post, usw.
Beim erstmaligen Kauf muss die Karte mit mindestens 20 AUD aufgeladen werden. Bei jedem Ein- und Aussteigen wird die Karte auf ein Lesegerät gelegt (top on, top off) und der Fahrpreis wird automatisch berechnet. Aufgrund von Tages- und Wochendeckelungen wird nur bis zu einem bestimmten Betrag abgebucht. Bei unserer Erwachsenen-Karte waren es maximal 16,10 AUD pro Tag (am Sonntag sogar nur 2,80 AUD – UPDATE: inzwischen gibt es neue Regelungen. Der günstige Sonntagstarif wurde gestrichen und auf maximal 8,05 AUD erhöht. Jedoch wurde diese Deckelung auch auf Samstag und Feiertag ausgeweitet.) und maximal 50 AUD pro Woche (eine "Opal Woche" ist von Montag bis Sonntag).
Unterkunft in Bondi
Beim letzten Sydney Aufenthalt wohnten wir in Potts Point, in der Nähe des Botanischen Gartens. Diesmal wollten wir im hippen Viertel Bondi wohnen, um möglichst nah am Strand zu sein. Wir fanden eine passende Airbnb Wohnung (130 EUR/Nacht) mit schönem Ausblick und ideal gelegen. Ein paar Schritte von unserer Unterkunft entfernt verlief die Bondi Road. Hier findet man zahlreiche Geschäfte und günstige Restaurants. Neben der asiatischen und indischen Küche hatte es uns die italienische, in der Bondi Trattoria, angetan – darüber hat Nicole Schwarzbier einen Bericht geschrieben: Bondi Trattoria – Happy bei Two Fat Guys.
Große Supermärkte, wie Aldi, Woolworth, Coles befanden sich nur zwanzig Minuten entfernt in der Bondi Junction.
Und auch der berühmte Bondi to Bronte Coastal Walk war schnell erreicht. Darüber hinaus fuhr gleich um die Ecke jede zehn Minuten ein Bus ins 30 Minuten entfernte Zentrum (Circular Quay). Also eine perfekte Lage.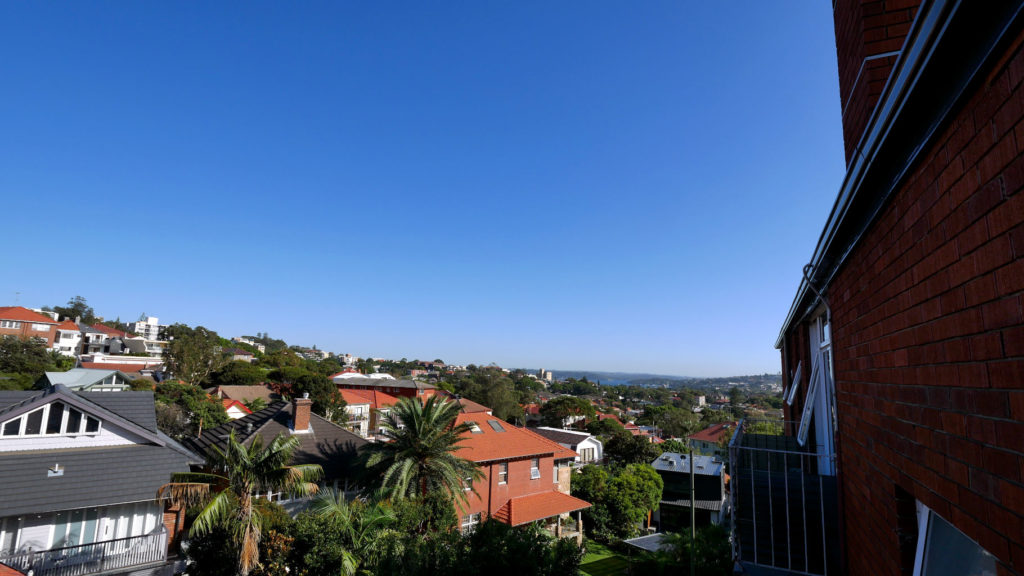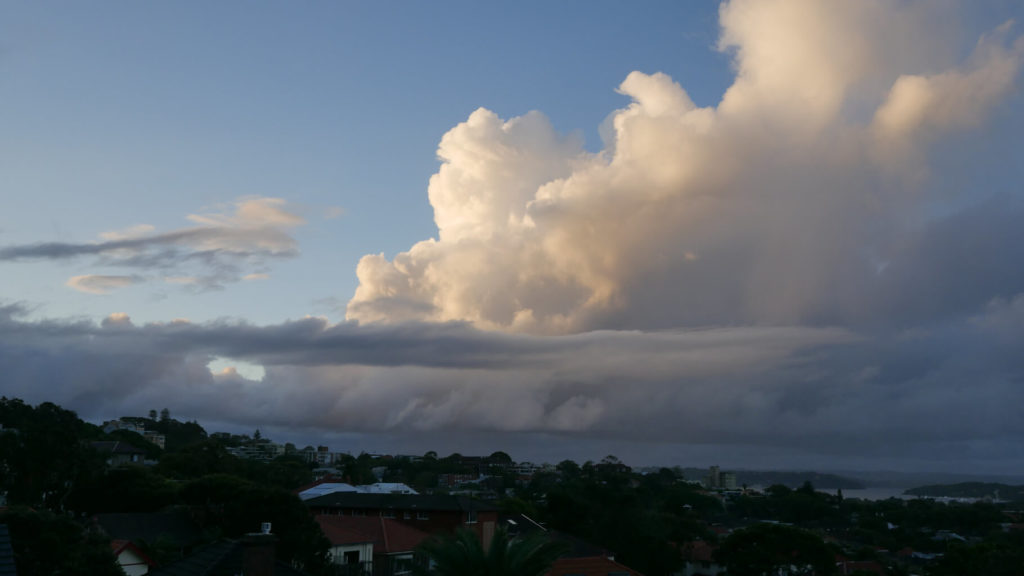 Weitere Sydney Eindrücke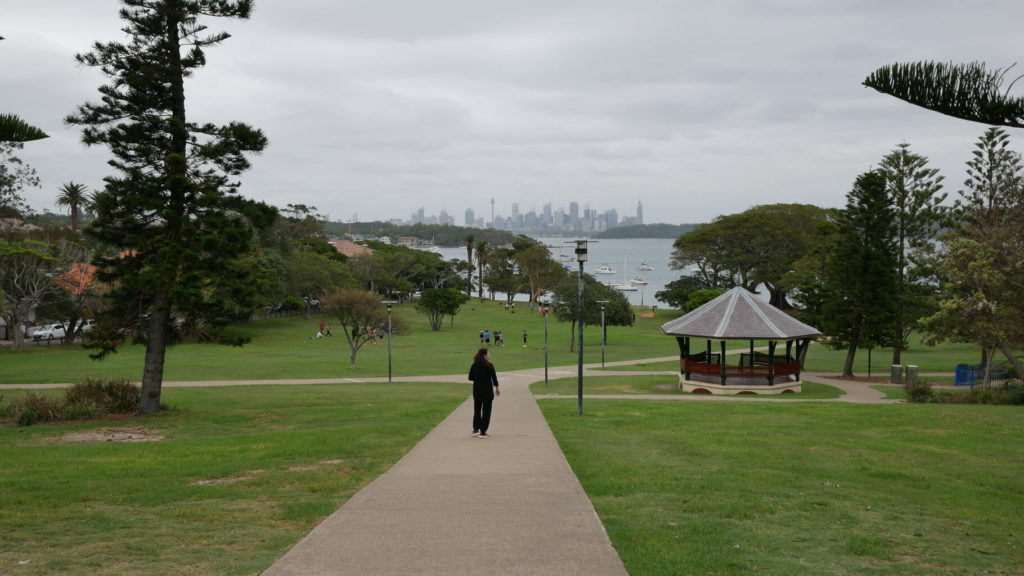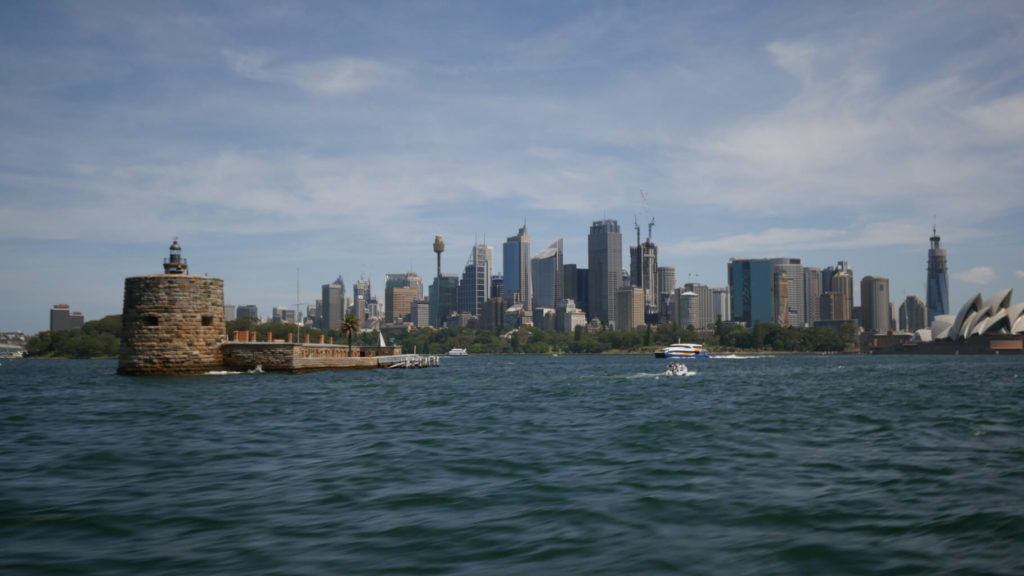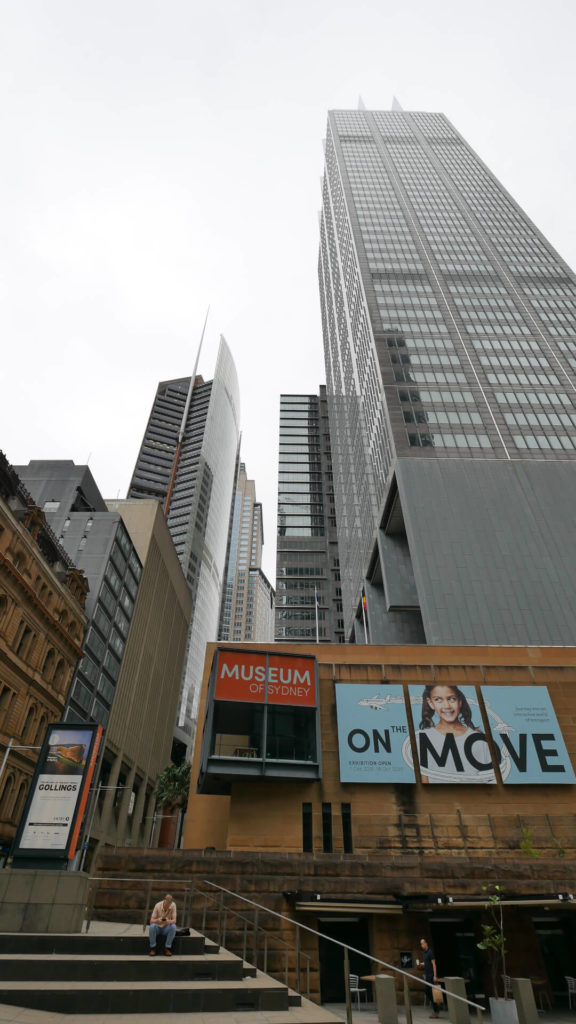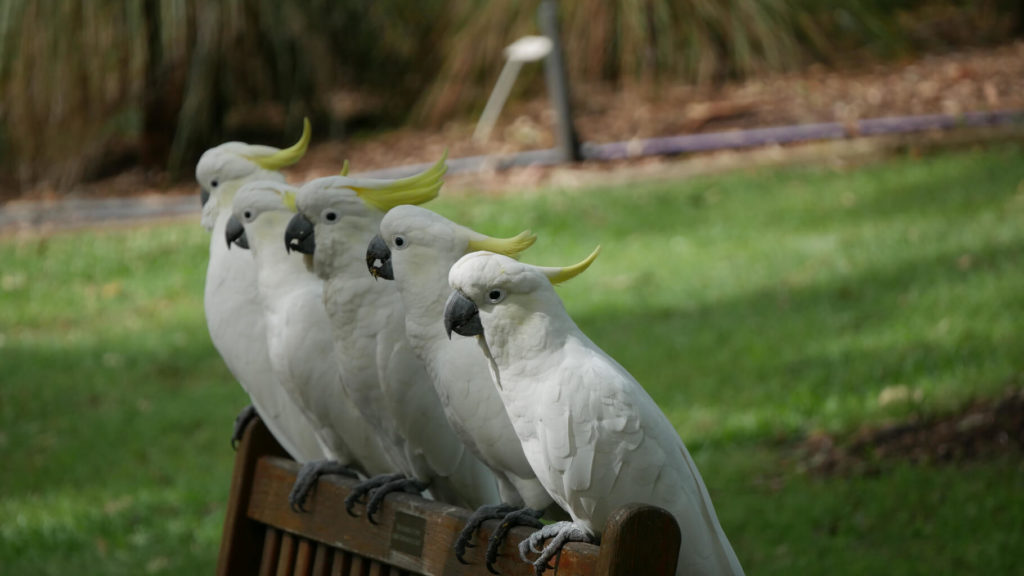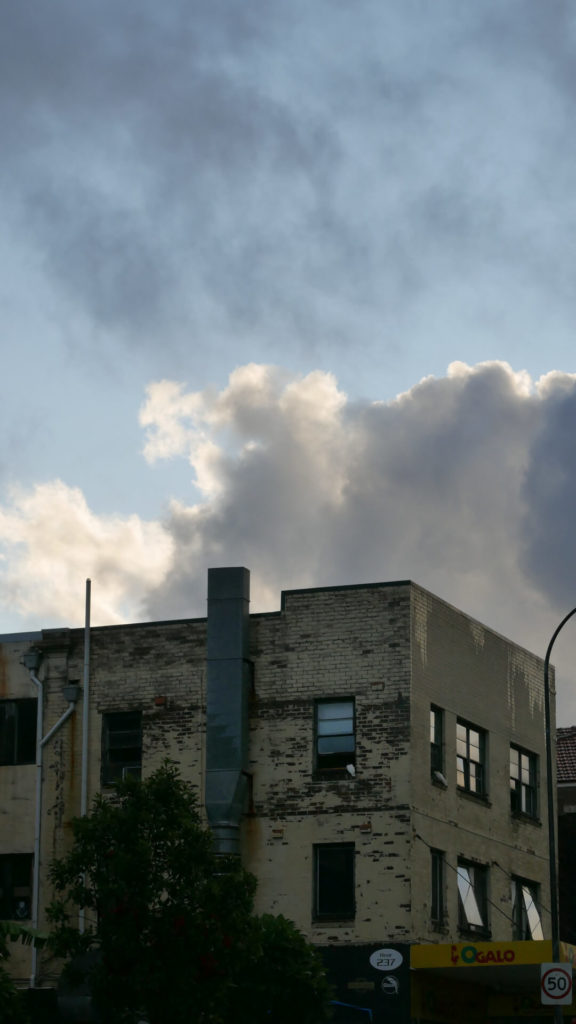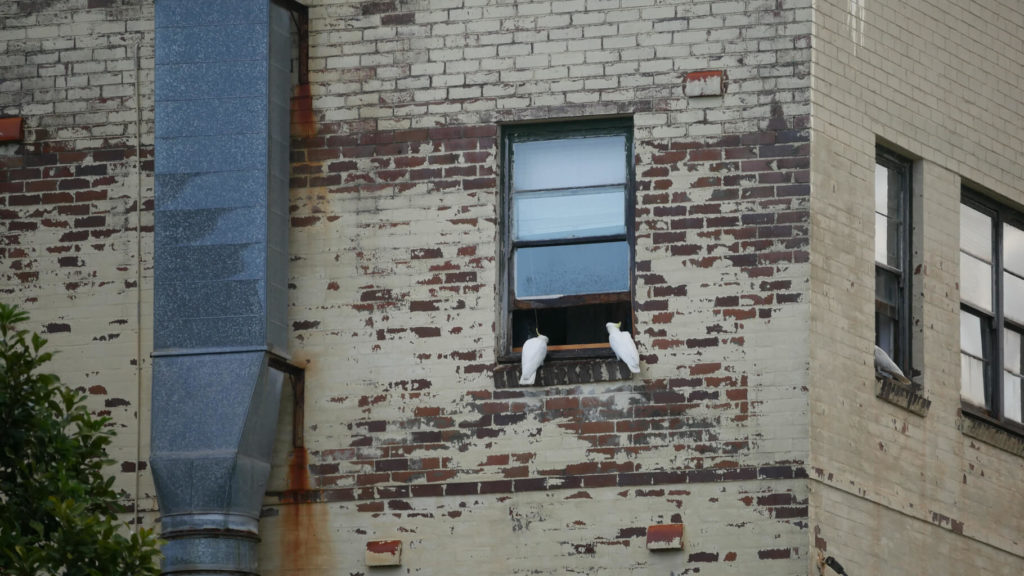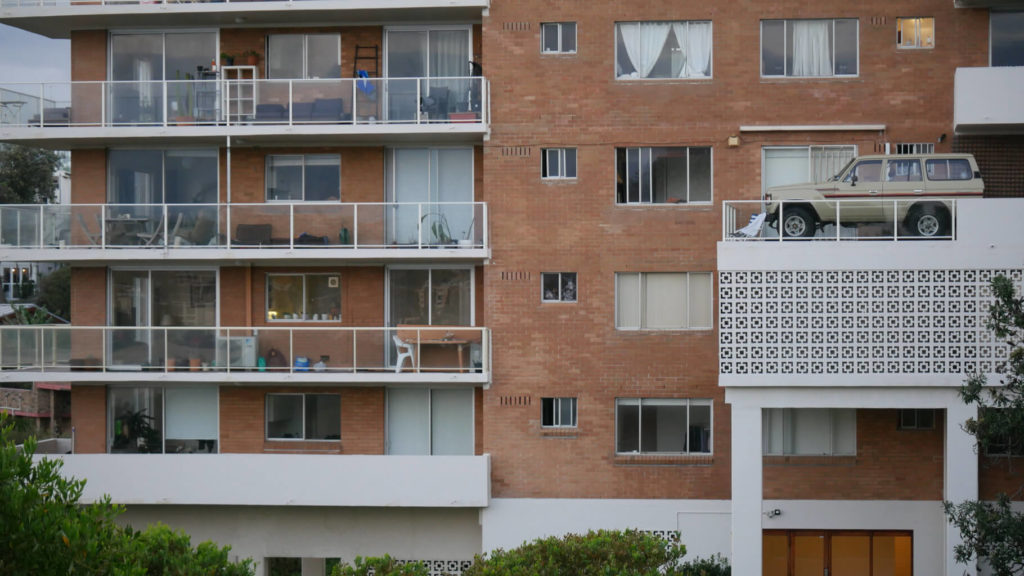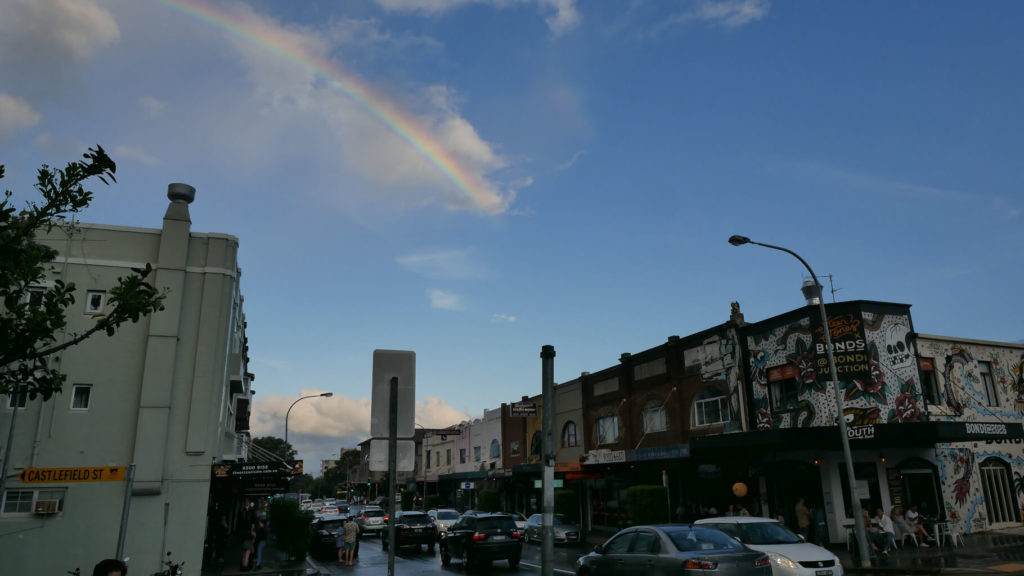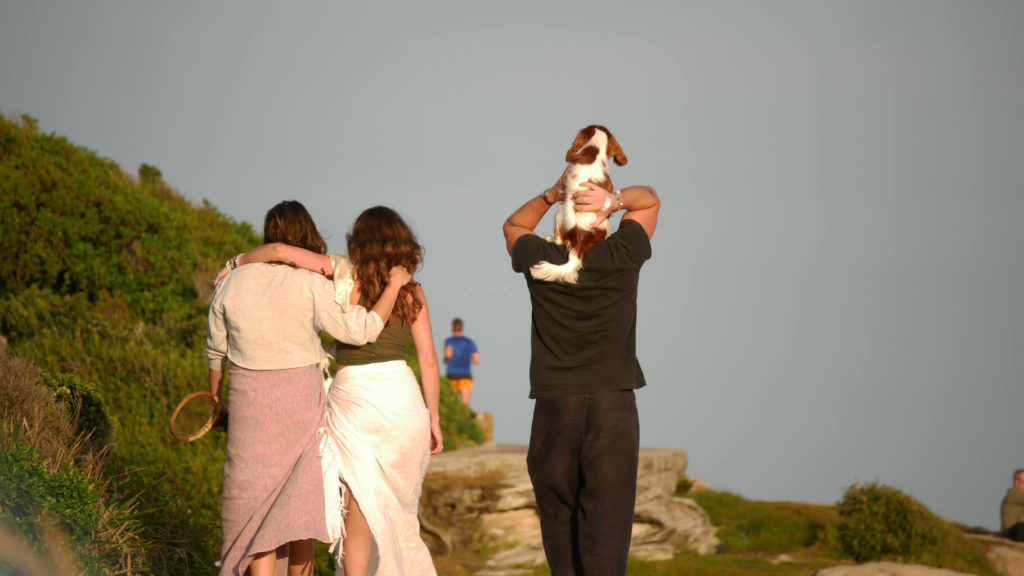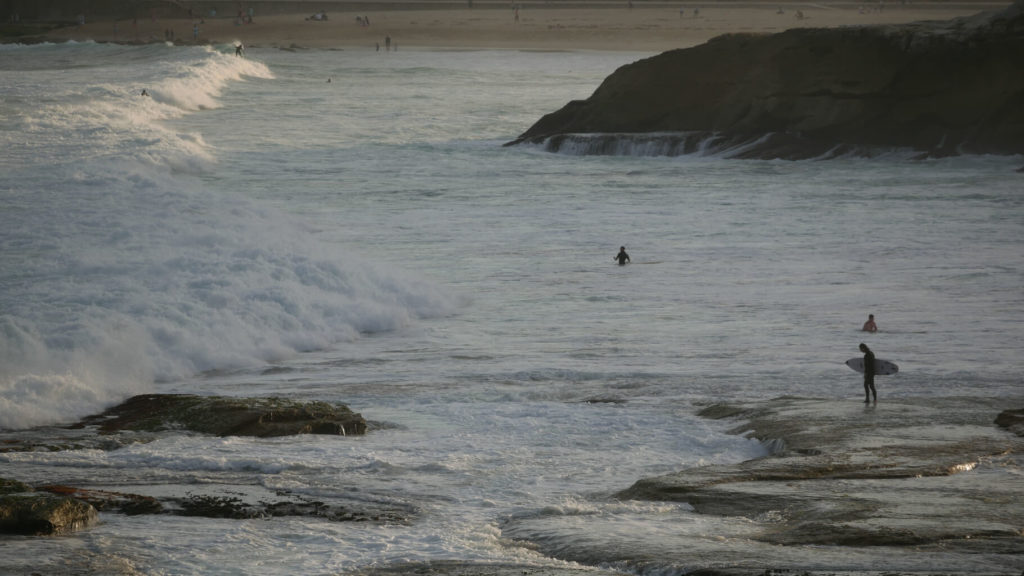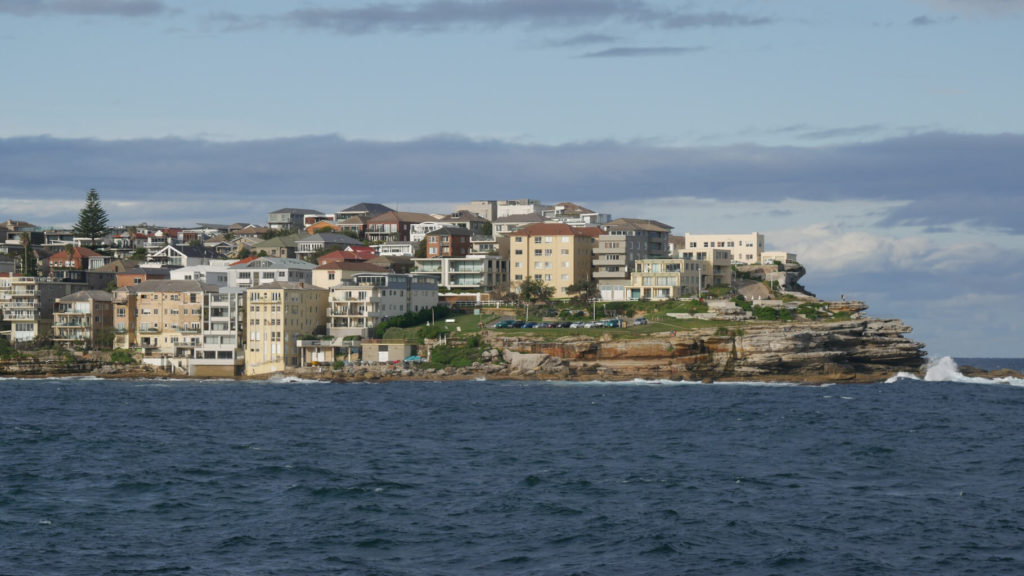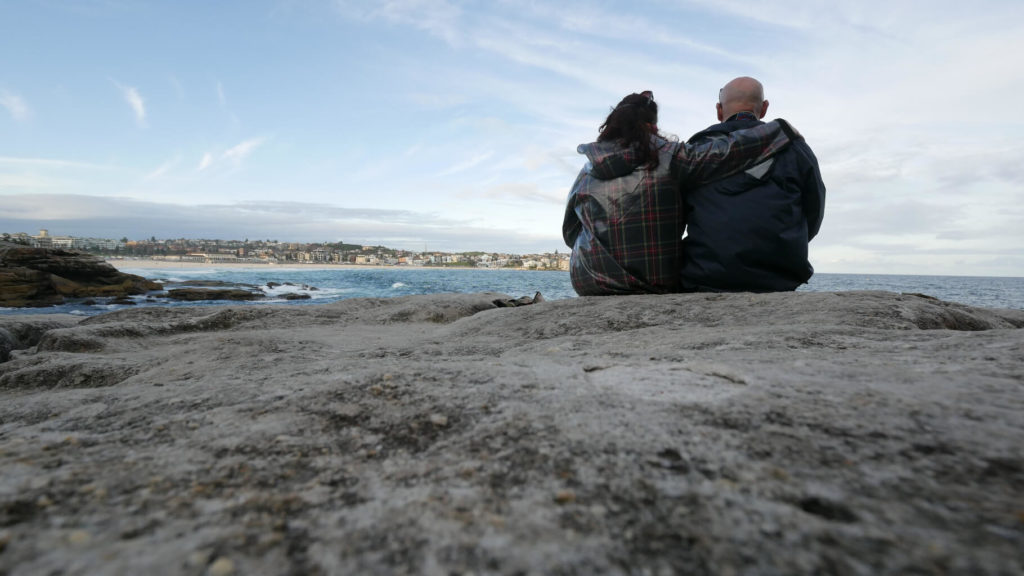 ---
Great Lakes Area – Pacific Palms
Dieses Gebiet hatten uns unsere Airbnb Gastgeber in Bondi empfohlen, ein junges Paar aus Argentinien. Sie schwärmten von den Lagunen, den Wäldern und den einsamen Stränden. Und sie haben nicht übertrieben, es war wahrlich idyllisch. Wir verliebten uns sofort und blieben über eine Woche.
Pacific Palms, eine kleine Gemeinde, liegt ca. 300 km nördlich von Sydney. Ein idealer Ort für Süßwasserfischer und Wellenreiter. Im Westen befindet sich Wallis Lake und paar Meter weiter im Osten brandet der Pazifik. Wir haben uns eher dem Ozean zugewandt und die leeren Traumstrände genossen.
Es gab hier eine Apotheke, ein paar Restaurants und einen kleinen Supermarkt. Eingekauft haben wir aber im 18 km entfernten Forster, dort gab es ein Einkaufszentrum mit allen großen Ketten wie Woolworth, Aldi usw.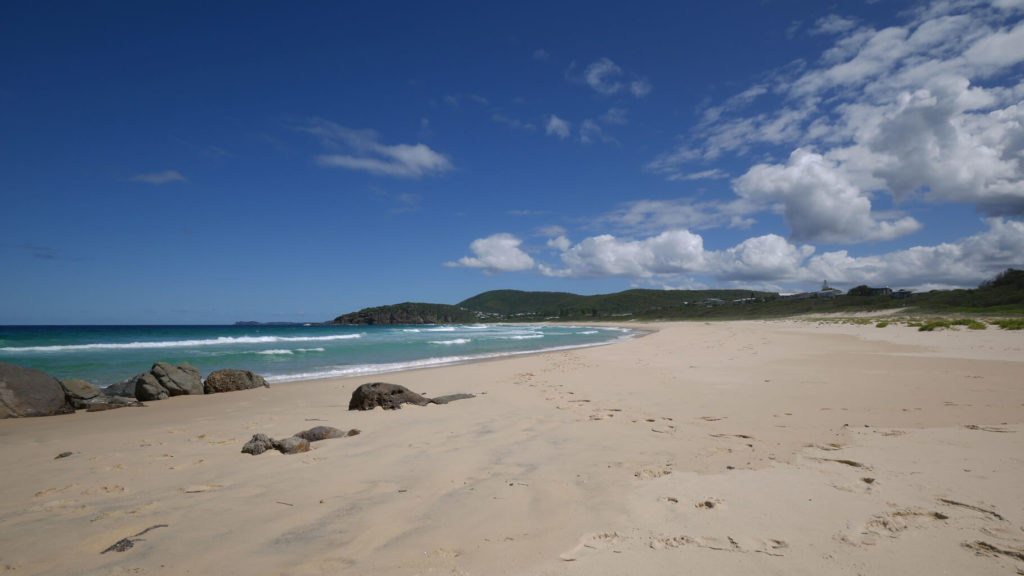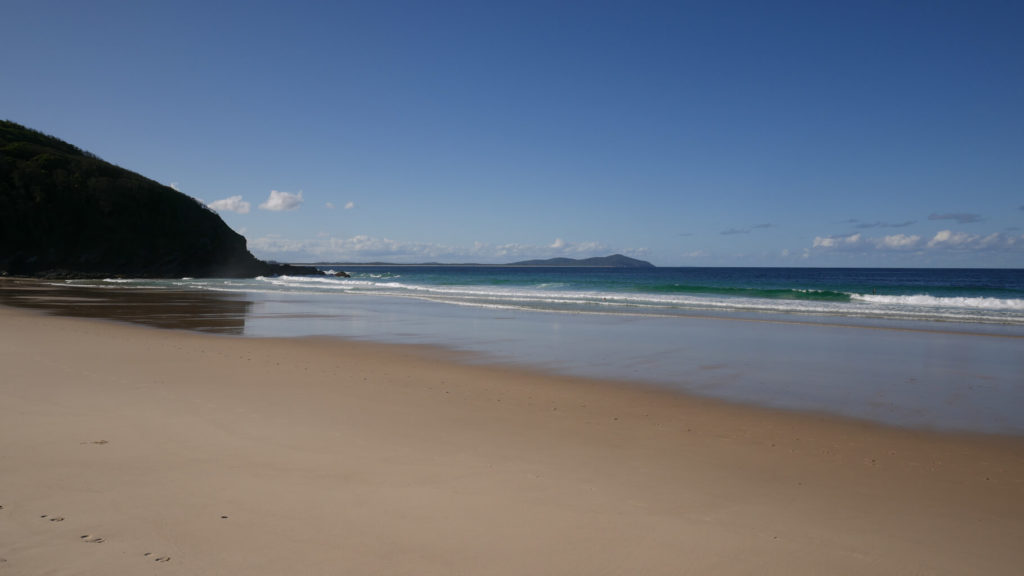 Unterkunft
Einquartiert haben wir uns im Pacific Palms Caravan Park in einer "Ultra Cabin", einem geräumigen Mini-Häuschen. Wir haben diese Unterkunft über Google Maps gefunden und wurden nicht enttäuscht. Der Caravan Park, von einer bezaubernden Flora und Fauna umgeben, ist nur ein paar Meter vom Strand entfernt.
Adresse: 1 Mariana Ave, Elizabeth Beach NSW 2428, Australien
Preis: Ultra Cabin – ab 109 AUD/Nacht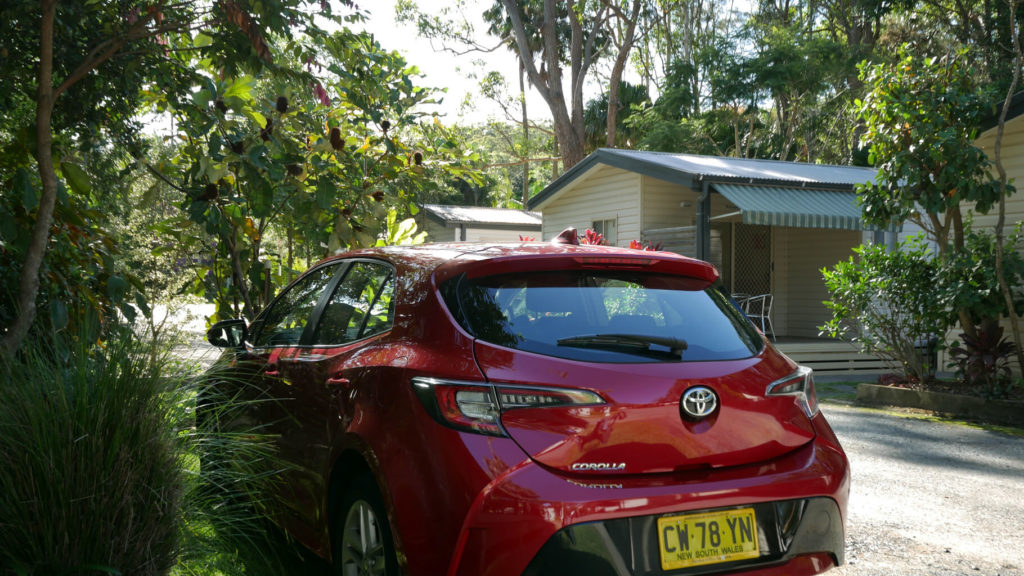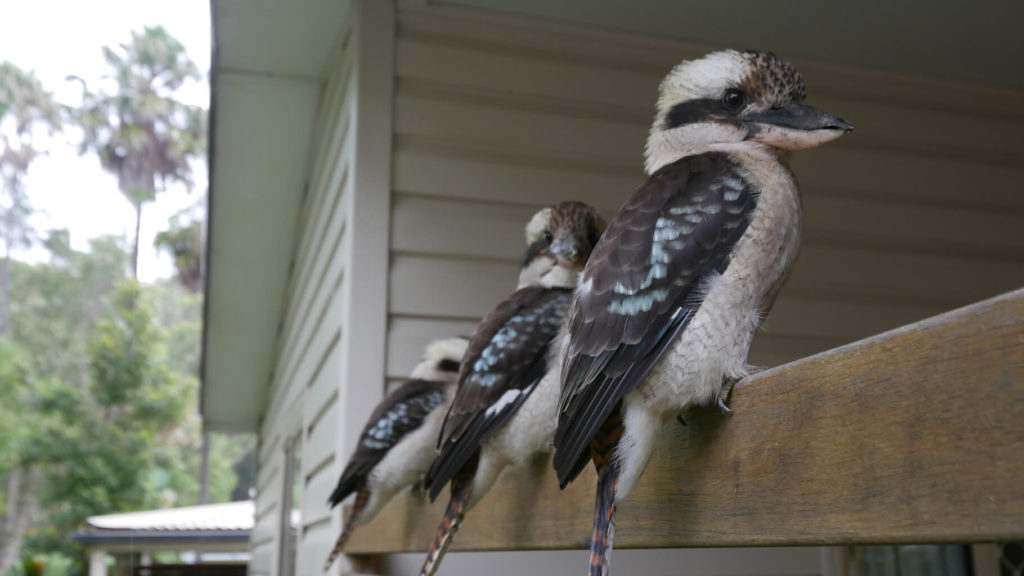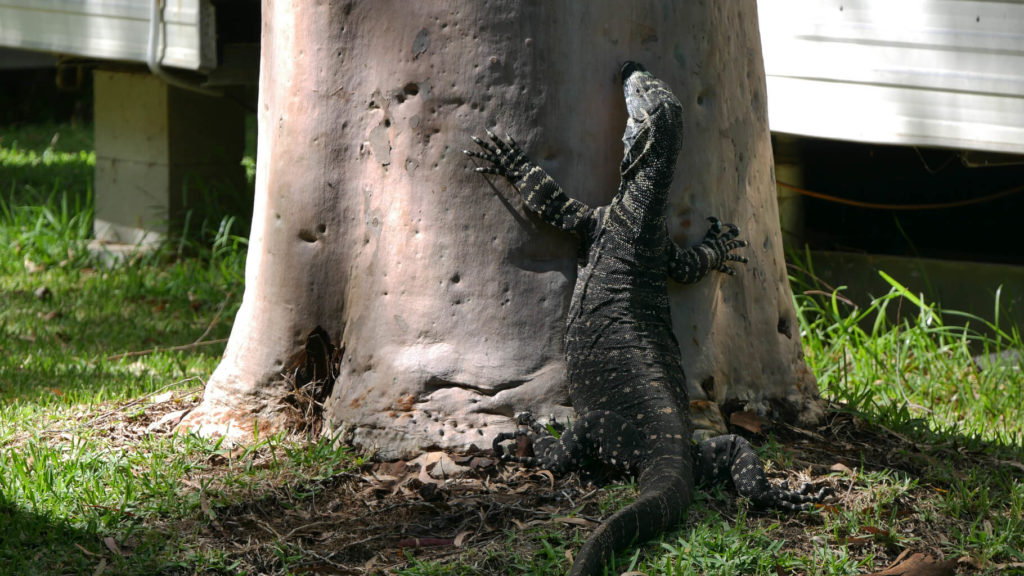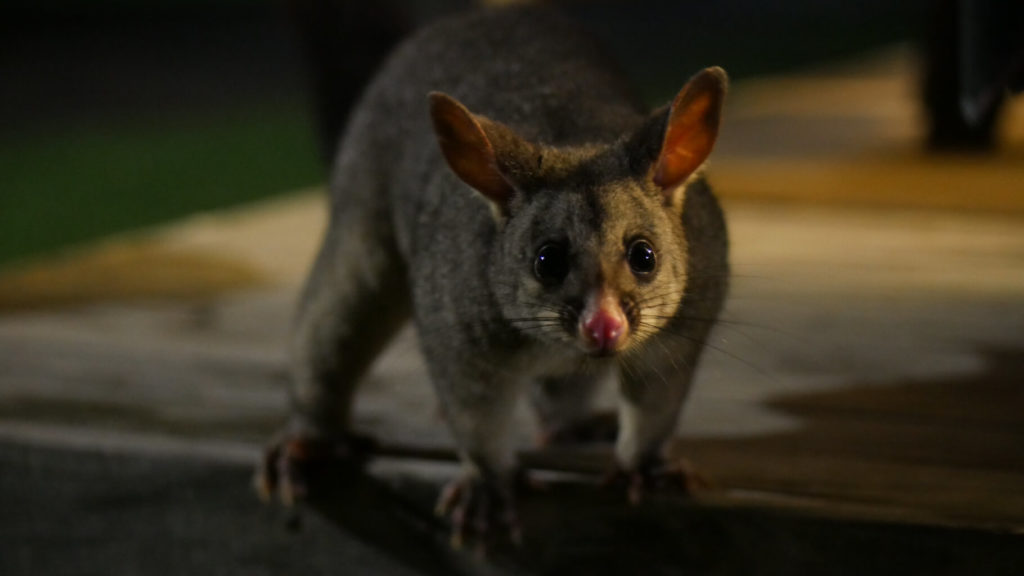 ---
Brisbane
Neben Sydney ist Brisbane unsere Lieblingsstadt. Vor vierzehn Jahren betraten wir hier zum ersten Mal den australischen Boden und schlossen die Hauptstadt Queenslands sofort ins Herz. Im Mittelpunkt steht der Brisbane River, der sich durch die Metropole schlängelt und von vielen Bewohnern für Bootstouren und Jetski fahren genützt wird. Entlang des Ufers tummeln sich Radfahrer, Jogger und am Abend Ausgehfreudige.
Die Mischung aus subtropischem Klima, hügeliger Landschaft, kolonialen Gebäuden, Wolkenkratzern und Queensländer Mentalität hatte für uns einen speziellen Reiz.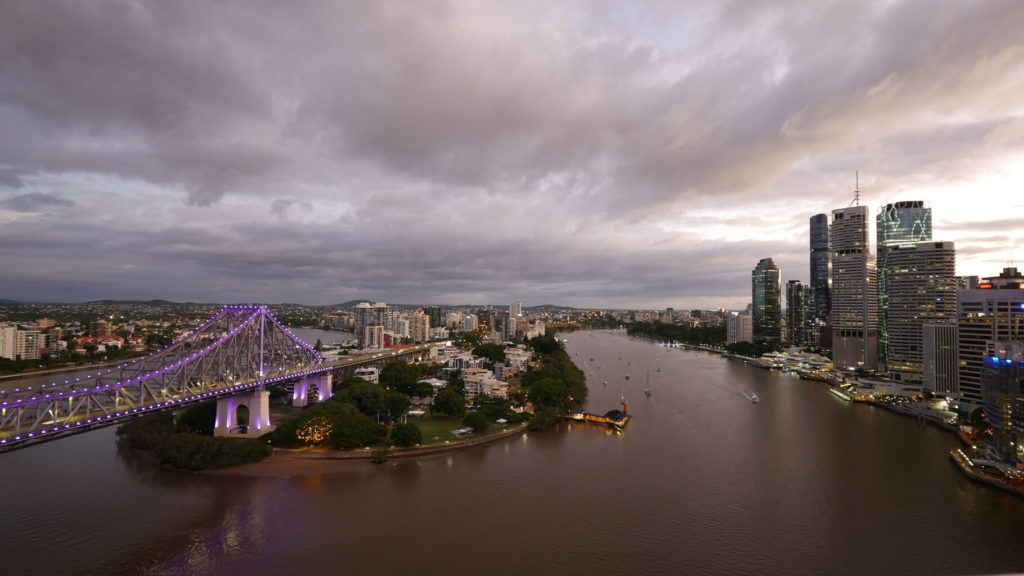 Unterkunft
Auf Airbnb fanden wir eine luxuriöse Wohnung im Hochaus River Place Apartments am Ufer mit herrlichem Blick zu günstigem Preis. In Brisbane sind die Unterkunftspreise deutlich niedriger als in Sydney. Wir zahlten für das 3 Zimmer Apartment mit Terrasse und Parkplatz ca. 90 EUR/Nacht.
Wir wollten in Brisbane eine Woche bleiben und auch das Umfeld erkunden. Jedoch änderten sich unsere Pläne als sich die Welt durch die Corona Pandamie änderte, Grenzen wurden geschlossen, Flugzeuge flogen nicht mehr… So saßen wir die meiste Zeit auf der Terrasse, genossen den Ausblick und organisierten unsere vorzeitige Abreise.
---
Unser Video – Australia 2020
---
Weitere Australien Beiträge
Bondi Trattoria – Happy bei Two Fat Guys (Speisen)
Von No Worries zu Big Worries – Corona fliegt mit (Impressionen)
Ein Hypochonder Down Under (Impressionen)